Restoration of area surrounding water source
Identifying Key Reforestation Sites for Climate Change Resilience
In the past few months, with valuable co-funding from US Forestry and the US Regional Environment Office, C3 Fiji has been busy working with communities across Macuata and Cakuadrove to identify important sites for reforestation. Despite COVID-19 travel restrictions and bans on gathering people together, at least C3 staff could meet with the Turaga ni koro (village headman), as well as one representative from each mataqali (clan) at each of the sites in order to progress with plans.
Boundaries of areas to be planted have been mapped out and schedules confirmed for the next step; training community members in establishing their own forest nurseries. Discussions were also held about the importance in accelerating reforestation efforts in the face of climate change and worsening impacts of cyclones on the land and coast. Protection status of sites, monitoring and surveillance plans, were also discussed, in particular the need for community forest rangers.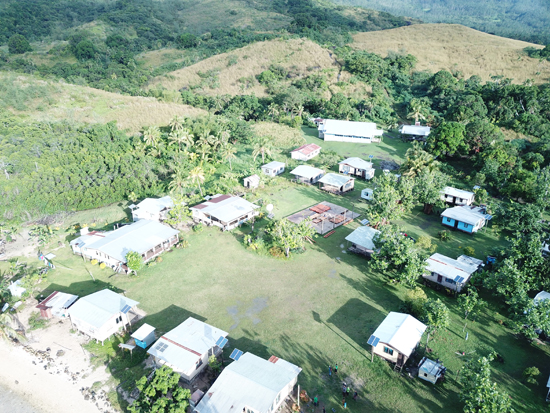 Grassland in the background to be reforested
C3 collected data relating to land use activities, site history, traditional uses, crown coverage of secondary forest, average height, and dominant species. We were also able to take aerial photos and footage of the sites using an unmanned area vehicle (UAV) or 'drone'.
C3 Fiji is working in partnership with the Ministry of Forestry to for site inspections and training workshops. Forestry will validate the sites' status, land characteristics, and vegetation cover across the allocated land parcels earmarked for restoration. They will also advise regarding native species best suited for reforesting the areas.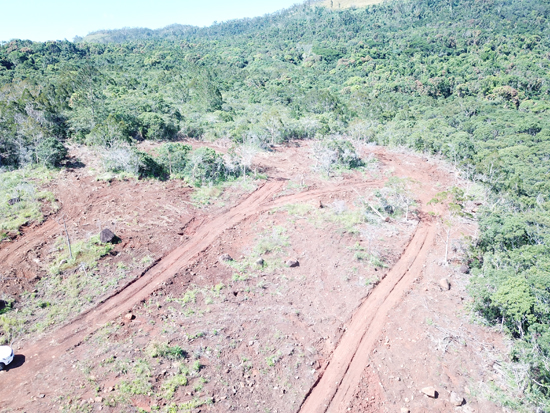 Logged site to be reforested
The following are our confirmed sites, with a total area of 42 hectares to be replanted: Raviravi (5 ha), Naividamu (23 ha), Lakeba (7 ha), Sese (1 ha), Baleyaganiga (1 ha), Yaro (1 ha), Ligau (1 ha), Kavewa (1 ha), Lagi (1 ha), and Qaranivai (1 ha).
In tandem with reforestation, efforts to reduce felling of trees for fuelwood is essential and C3 trained 200 women in the theory, use and benefits of 'Rocket Stoves', promoted in the region by the United Nations Development Programme (UNDP). These stoves use less fuelwood and save on cooking times, freeing up women and girls to spend more time on other activities such as studying, enterprise and environmental protection efforts, empowering them in their contributions to household income and natural resource governance decision-making.

Navidamu water catchment